Royalty Free Music Blog
New Album - Amp It Up
March 26, 2014
Guitar bands that heat it up, smoke it and burn it. Hard edged the way you want it.
Tracks On Amp It Up
The big, epic sound from this straight-ahead rocker can really expand the viewer's experience. Brooding verses give way to amped up choruses.
Heavy, hard and on the move, this metal-tinged rocker can put a sharp edge on your action-filled visuals. Features soaring lead guitar lines.
This wild, out-of-control rock cut drives hard, bringing a big edgy sound to your productions. Use on extreme sports or high action footage.
A sleek and stealthy groove geared to slip under the radar. Good for underscoring technological subject matter. Features Rhodes keyboard.
This big rock anthem bursts on the scene with a rousing chorus. Great as introductory material for high energy sports. Introspective verse sections make for good voice-over scoring.
Major crunchy guitar work takes the stage here in this hard-edged road-worthy ride. Great for rough, long-haul road footage.
Angry and intense, this scathing metal track will peel the paint off your toughest subjects. Features pummeling rhythm guitar work.
Sweeping lead lines and raw rhythm guitars make this rock cut an attention-grabber. Try it on extreme sporting scenes.
This progressive-jazz-influenced rock track is primed to keep the progress in motion. Try out on hard-edged corporate scenarios.
A dark and brooding rocker that can add some deep color to your story. Works well as a backdrop for edgy subjects.
Royalty Free Music
made easy!
Production Type
Sonicfire Pro 6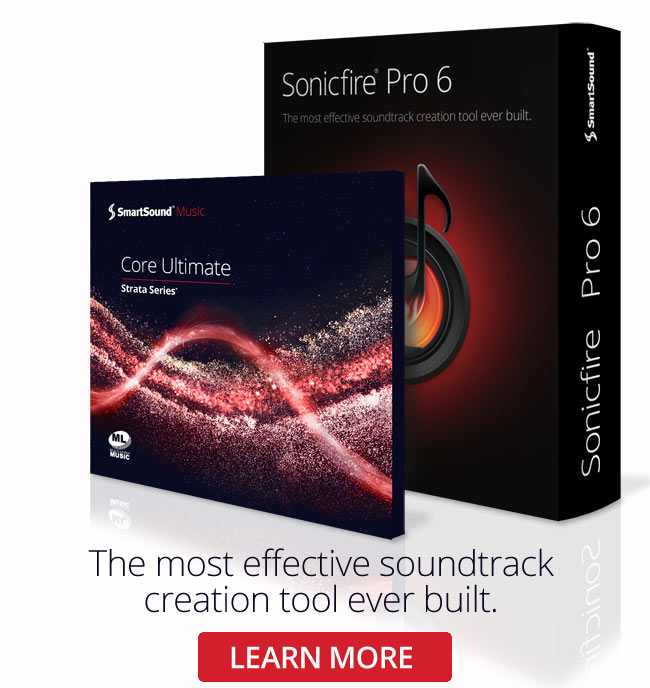 Sonicfire Pro 6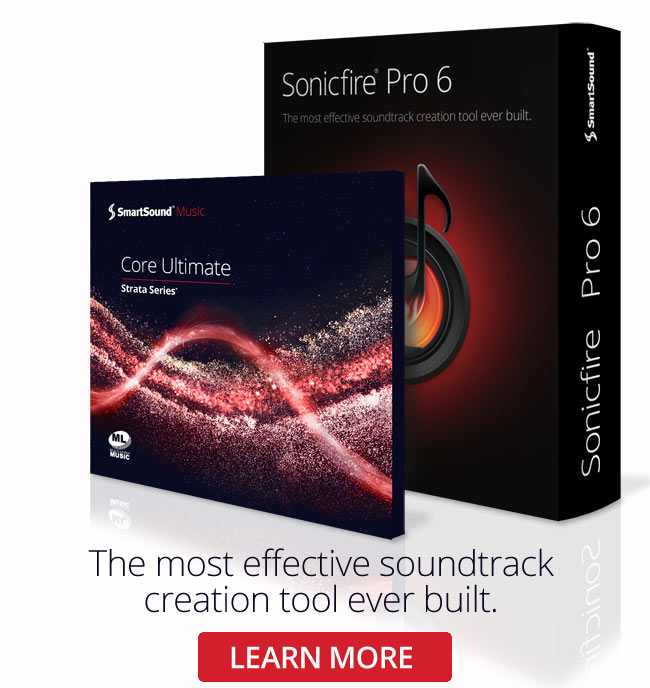 Genre
Featured Articles