Royalty Free Music Blog
Jesse Smith and Blind Optimism
January 14, 2014
Fronted by the heartfelt voice of Jesse Ray Smith, this debut album showcases the group's infectious, hook-based, Americana style songs. Jesse Ray and Blind Optimism deliver an evocative and memorable performance that will support any contemporary video with drama, passion and believability. As with any Voxation album, use Sonicfire Pro's Mood Mapping technology to bring the lyrics and vocals in or out at just the right moment to punctuate the storyline with maximum impact.
Track Descriptions
All I See Is You
Creates a pastiche of warm memories with a touching story of love, loss and hope for its return. Strong and memorable.
Anchored
Discovery, both literally and metaphorically leading to a positive and hopeful conclusion. A track with solid, mid-tempo drive.
Back to Me
A haunting story built on a country-pop waltz, with a strong build in the chorus, sung with passion and emotion.
Big Picture
A driving, soulful pop tune with an insistent acoustic guitar topped with an evocative and emotional performance by Jesse.
Blue Ribbon
A classic piano-driven rock piece with lyrics that exemplify the irony of effort spent for unrealized results. A stick-to-your-ribs chord progression underlies a memorable vocal hook.
Have You Seen Delilah
Jesse delivers a sultry performance on another haunting story of love lost. A strong hook gives way to a powerful climax in the bridge leading to a strong and memorable ending.
How Can I Say Goodbye
A high-register piano weaves through the piece like a lonely shadow. Underpinned by power-chords that propel the tune to a bright hook that hopes for a better future.
Juliet Is Only Sleeping
With a classic pop-rock feel this moving story tells a cautionary tale of the dangerous side of love. A funky electric piano laid against a straight-8th note rock feel gives the song an instantly recognizable sound from a memorable era of pop music history.
Small Town Girl
Showing the group's natural inclination towards modern country, Small Town Girl sparkles like a perfectly set gem. Pedal steel and acoustic guitars provide a smooth, gently flowing backdrop to a story about the simple things of life.
The Girl I Never Knew
A strong pop-ballad that tells an all-too common story. Hopeful, it reaches deep for the person inside that is innocent, unguarded and lighthearted. Glimpses tell us that she's there, waiting to come out.
SmartSound is Royalty Free Music that fits!
Production Type
Sonicfire Pro 6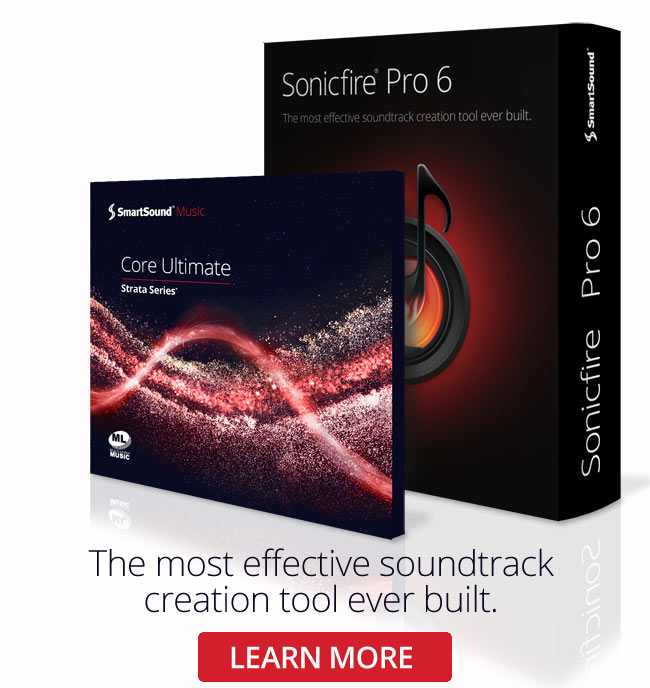 Sonicfire Pro 6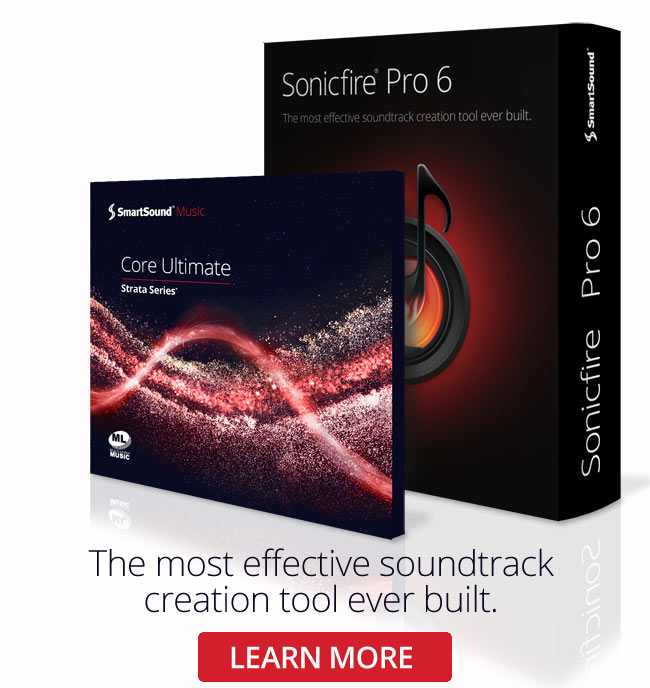 Genre
Featured Articles