Royalty Free Music Blog
Indie Film 2
January 27, 2014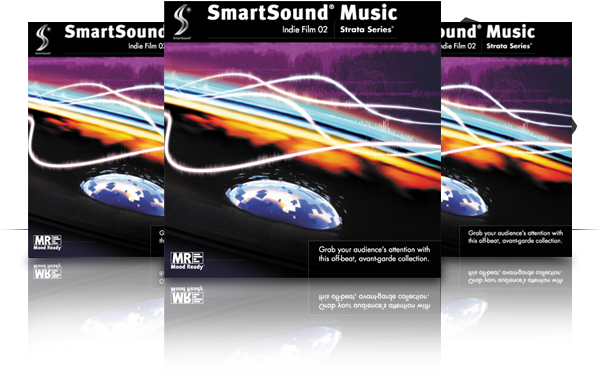 An extraordinary collection of music designed to enhance moments of an intimate and personal nature. Subtle, pulsing, introspective and more, these tracks convey meaningful moods while always sounding completely contemporary.
Created with our multi-layer technology, Indie Film 2 offers SmartSound's entire panorama of soundtrack creation features, including Mood Mapping and its unique Timing Control feature.
Listen to Indie Film 2 » | BUY Indie Film 2 »
Tracks On The Album
After Time
This pulsating, minimalist work features a steady piano figure with other moving layers gradually coming into view. Great for science applications.
Attrition
Journey to a barren landscape with this gripping piece. Unsettling guitars and a low bass create a feeling of desolation and uneasiness.
Clairvoyance
A repeating, chiming keyboard melody mixes with an insisting orchestra to create a mood of optimism and better days ahead. Use to help build plot development.
Crossing Uncertainty
Go to the depths of emotion with this somber and mysterious track. An ethereal, fleeting choir and haunting guitar enhance the gloomy mood.
Frontiers
A sparse beginning builds to a percussive, complex finish. Perfect when depicting a long journey.
Invisible Forest
A mellow bed of pulsing marimba dotted with guitar accents creates a feeling of something about to happen. Great for characters contemplating their future.
Modus Operandi
Unwavering patterns of ambient noise build to a complex climax. Great for adding edginess and ratcheting up the tension.
Quiet Avenue
Gently breathing phrases come and go in this orchestral tableaux. The off-kilter string melody creates an undercurrent of curiosity.
Revolutions
Cyclical percussion and orchestral parts come together to create a feeling of hurried disquiet and restlessness. Sure to get hearts racing and pulses pounding.
Under Surveillance
Build the tension levels with this steady but insistent track. Features a robotic marimba and throbbing bass.
Listen to Indie Film 2 » | BUY Indie Film 2 »
SmartSound is
Royalty Free Music
made easy!
Production Type
Sonicfire Pro 6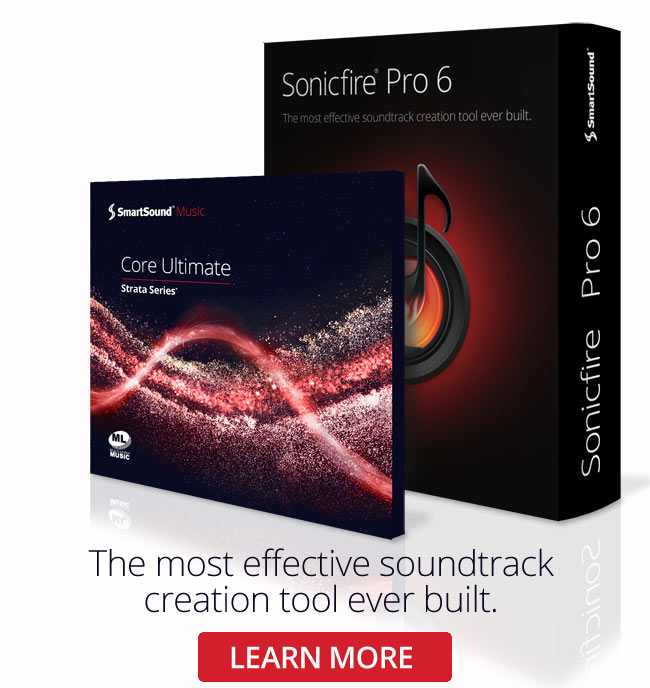 Sonicfire Pro 6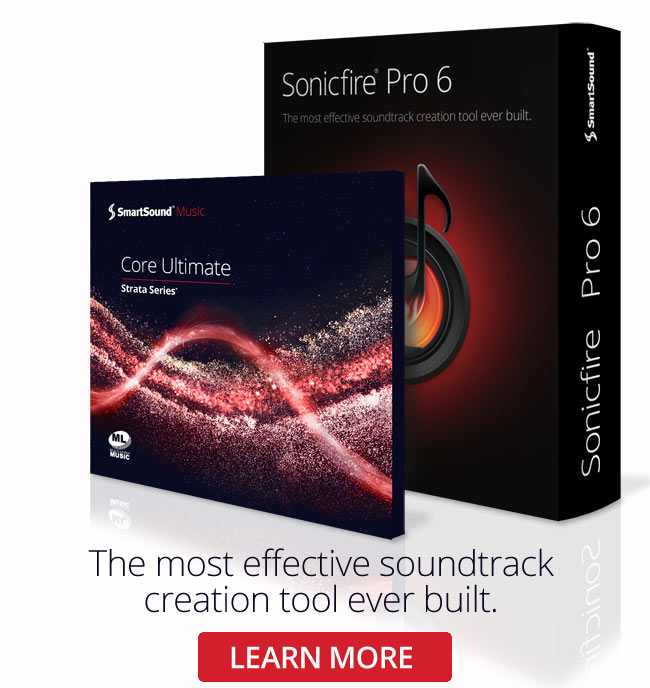 Genre
Featured Articles