Royalty Free Music Blog
Get Professional With SmartSound Music
September 04, 2013
When you're searching for that perfect rock and indie music sound to use for your footage, there's only one place where all the pros go—Royalty Free Music from SmartSound.   Whether you're looking for some fist pumping, chugging guitars or the sad melodic strings of an acoustic singer/songwriter, your videos are incomplete without the perfect soundtrack. 
Indie Rock meets Hard Rock blended with Alternative Rock on Indie Band 02.
One of our best collections to date is Indie Band 02.  Ranging from happy, carefree and positive pop rock to brooding, driving and energetic indie rock, this album has everything you need to put compelling sound behind your striking visuals.
Check these five tracks out from Indie Band 02:
Featured Get Professional With SmartSound Music
"Friends Apart" is the driving, mysterious and edgy track that you've been looking for.  This alternative rock ballad is perfect for hammering home the emotions that you've captured on film.  
On the other hand, if you're looking for driving edgy and incessant music to complement your work, check out "Here Goes" from the same album.  When you pick the right indie rock song to provide the backdrop for your work, your visuals and images become all that much more powerful.
"Direct Line" has the indie pop rock vocal performance that keeps everything light, happy and funky with some tongue-in-cheek lyrics.  Strike a direct line to the hearts and minds of your viewers with the right indie pop rock track.
And keeping the positive and carefree feeling going is the amazing track called "Daylight". Shed the right kind of light on your films and videos with the right soundtrack and you'll be certain that your vision is seen in exactly the way you want it to be.
Finally, be sure to check out the killer performance on "Let Me Be". With such a compelling title leading the way for this driving, atmospheric and expansive track, you can be certain that your work will make the statement that you're trying to make.
Choosing SmartSound is the Smart Choice
Indie Band 02 has the perfect blend of atmospheric indie rock ballads, vocal performances with meaning and the brooding, expansive, edgy sound that you're looking for.  When people see your images, are you sure that they're getting the right message?  Be sure with Royalty Free Music from SmartSound and make the smart choice.  
SmartSound is Royalty Free Music that fits.


Production Type
Sonicfire Pro 6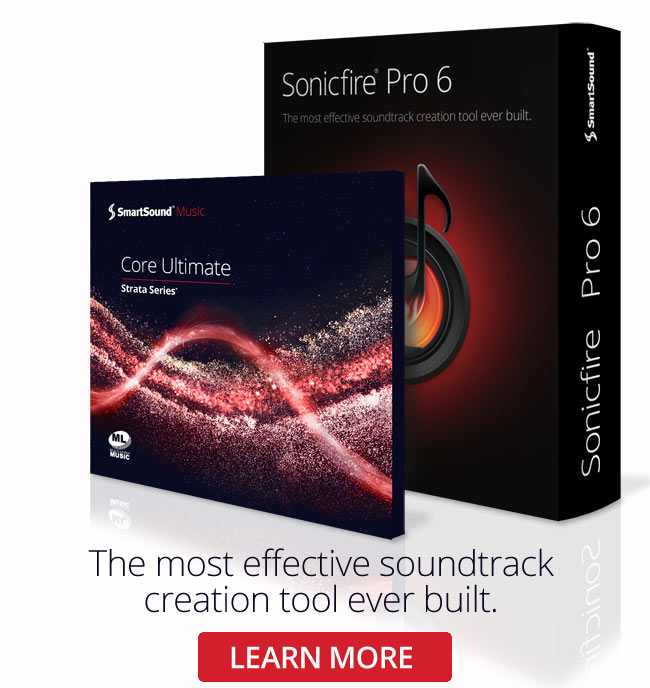 Sonicfire Pro 6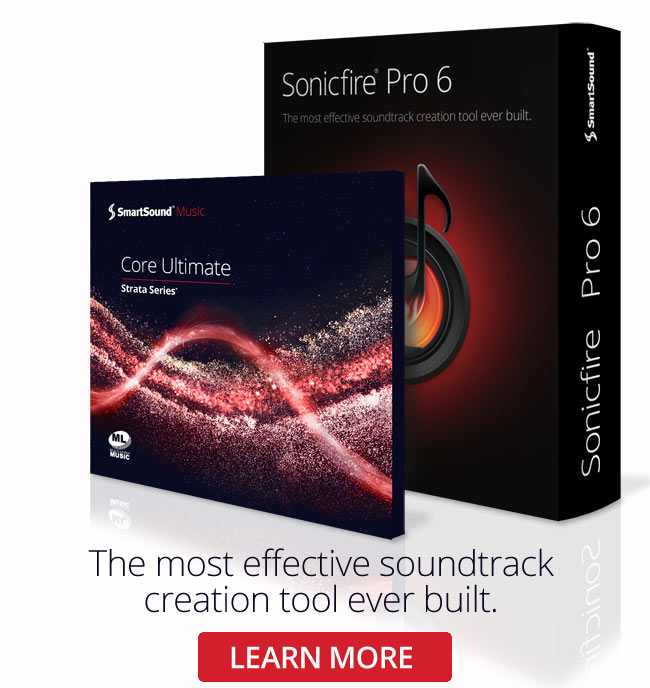 Genre
Featured Articles