Royalty Free Music Blog
Free Royalty Free Music for Schools
May 16, 2013
Ever wish your could jazz up your science project with an MTV-like video playing a Star Wars sound-alike? Or wake up the kids in first period with a blazing epic intro foretelling a glorious, inspiring day in class?
Your dreams have come true with SmartSound's
Free Royalty Free Music for Schools
! Schools for kindergarten through college are able to download free music for use in school and non-commercial student projects.
Fifteen tracks of fully customizable music are available, and can be linked directly from the educational institute's website. If your school's URL has a .org or .edu extension, just ask your webmaster to place a link on the site using the HTML code provided on this page:
http://www.smartsound.com/royalty-free-music/free-music-for-schools/
If the URL doesn't have one of these two extensions, but does include the words "school," "k12," or "college," it may work anyway, but if not, just send us your school web site URL, and we'll add it into the system for you to host the music on your school site.
In case you are unfamiliar with how SmartSound music works, each song can be mixed with 2-5 different variations, then customized as to length, anywhere from 15 seconds to just under 4 minutes long, then downloaded for use in your video production. The software creates a logical ending for the music, so it concludes exactly when your scene does.
If you need a longer musical segment, you can strings several of them together to create as many variations as you want. Each will sound cohesive with the rest, but will also be unique.
As for the music itself, a wide variety of styles is included in the 15-track selection, everything from frantic
Cartoon Capers
, a la classic children's cartoons, to suave and sophisticated (
Aether Dance
and
Julie's Place
) to bold, battlefield serious (
The Final Stand
.)
For the science project mentioned above, check out
Worlds Beyond
, and to bring the class to full alertness, primed for intense learning action, try
Movie Logos
.
Readers have asked if this music can be used for commercial projects, YouTube videos, television broadcasts, or video yearbooks. The short answer is: For any project that will be sold or charged for, SmartSound's
Royalty Free Music Library
is the place to go.
Songs on the Free Royalty Free Music for Schools list are only for non-paid projects. So, for instance, if the school television is broadcast within the building only, you are welcome to use these songs to your heart's content, but for any paid programming, they must be purchased from the Library.
Make back to school a lot more fun this year with professional-quality sound-tracking from SmartSound to back up all your video learning experiences!
SmartSound is
Royalty Free Music
that fits!
Production Type
Sonicfire Pro 6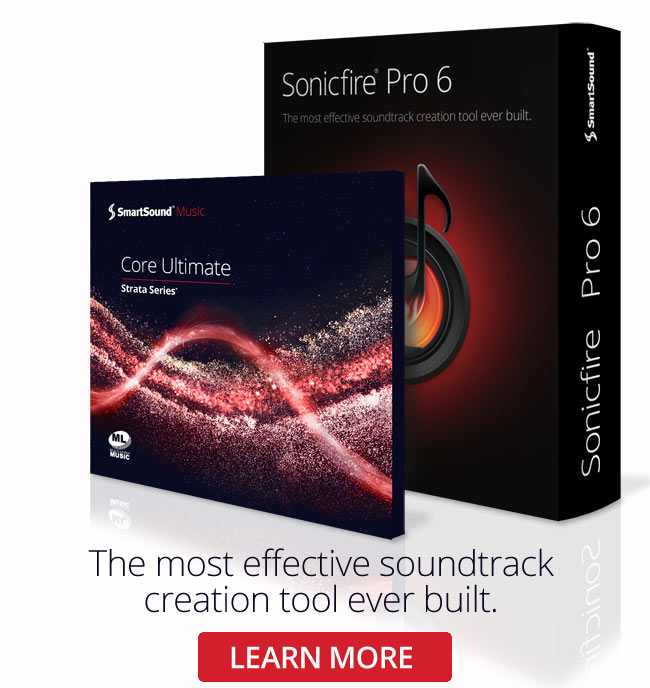 Sonicfire Pro 6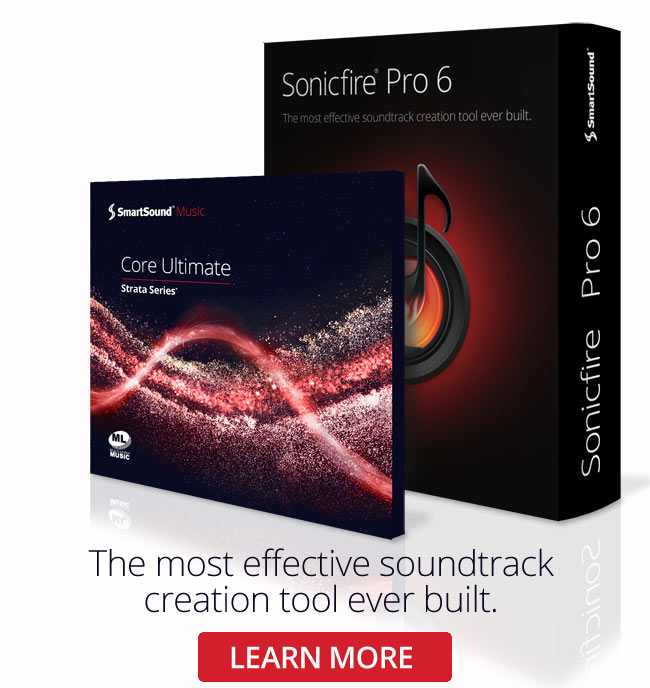 Genre
Featured Articles