Royalty Free Music Blog
Dramatic Trailer Music
Production ::
May 07, 2014
The most important component when creating a dramatic film trailer is the music.  Although any genre of film can be considered dramatic, the film trailers that tend to gain the most emotional reaction are more of the action-drama, suspenseful, and even romantic drama.  It's the classic, progressive orchestral sound that is heard in most film trailers, but with SmartSound's extensive selection of film trailer tracks in the dramatic category you can find something truly distinctive.
Dark Thoughts from the album Crime Scene is a perfect example of finding something out of the ordinary when looking for the ideal music to fit to a film or TV trailer.  It uses a more electronic and studio orchestra sound to build the suspense for a film or TV show.  It also has an almost ominous and shadowy sound that fits real-life drama, such as crime or investigative or shows.  Another similar sound is Forensic Evidence from the same album, Crime Scene.  This is a darker track that the synthesizer, piano, and studio orchestra creates.  While it's a slower dramatic track, the emotion it stirs ups resonates so it doesn't need a big ending.
On a lighter and more romantic note, Oceans from the A Breath of Fresh Air album, easily generates an emotional and peaceful feeling.  This versatile track sounds like it belongs on a documentary trailer during the use of aerial footage or on the trailer of the heart-wrenching love story.  A similar track is Frozen Motion from the same album.  It has a more serious sound, but still lures in the emotion that a dramatic trailer is made for.
Happy Moods from the album A Breath of Fresh Air is perfect for a kid's movie or TV show, more precisely an animated one.  Its orchestra use produces both a dramatic feel, yet one that carries a light and friendly undertone to it.   This and many of the other tracks in the vast selection of dramatic film trailer music from SmartSound prove that drama comes in many different forms.  It is exactly this reason that a collection of trailer tracks should be original so that film trailers move further away from cookie cutter sounds and more toward a unique experience.
SmartSound - The Only Customizable Royalty Free Music Library
News
SmartSound Professional
Production Type
Sonicfire Pro 6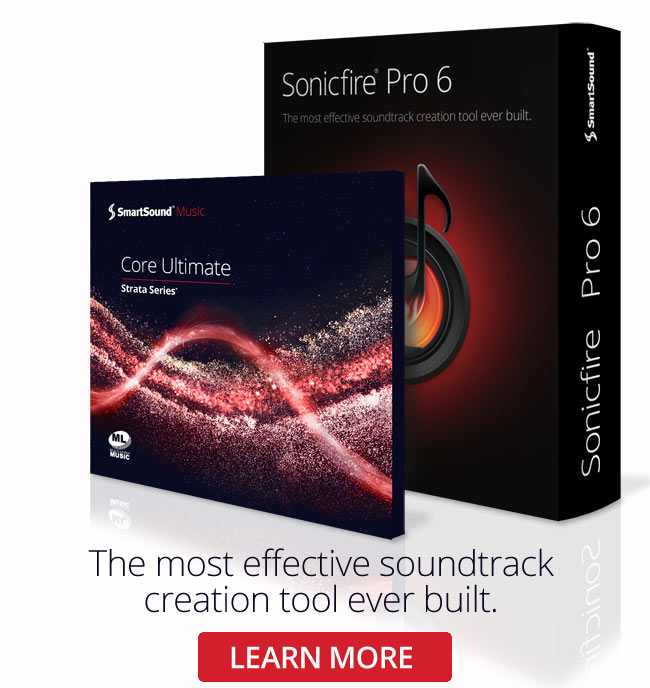 Sonicfire Pro 6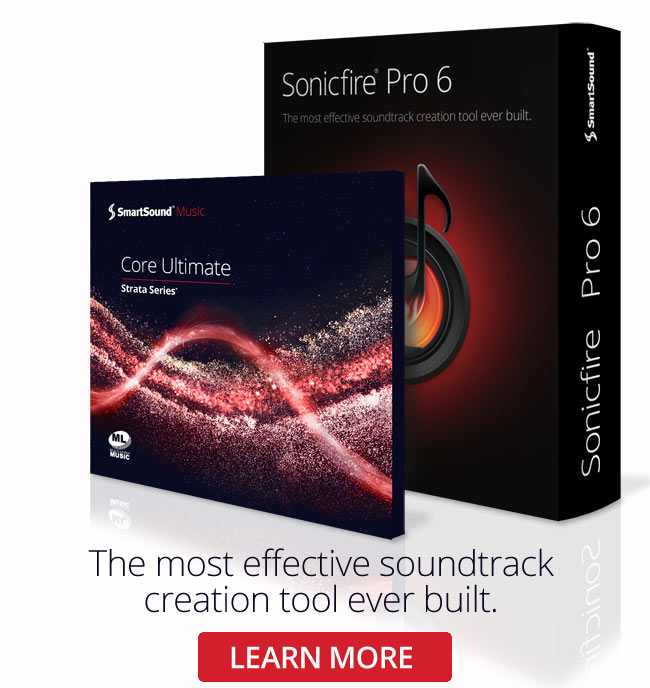 Genre
Featured Articles