Royalty Free Music Blog
Discovery: New STRATA Album
July 21, 2014
A fresh musical offering that evokes a sense of exploration, inquisitiveness and a drive to move forward. While a contemporary sound and feel exudes these tracks, the chords and song structures keep them accessible and ideal for videos from a corporate and business perspective to lighter television fare such as HGTV and even, of course, the Discovery Channel. All of SmartSound's best technologies are available with these tracks though the steady underpinning of their active, rhythmic drum parts suggests candidates ideal for use with our Timing Control feature.
Tracks on the album
Advanced Placement
This track has a new age electronic sound that will captivate its audience with a confident sound.
Destination Ahead
The name says it all, viewers will be motivated to reach for new heights. This track is perfect for corporate communications productions.
Edge Of The World
Driven by synthesizers and a stirring percussion line, this track provides hope and a positive mood.
Fine Necessities
A demure start quickly crescendos into a pulsating beat that's perfect for science pieces or any technology oriented communication.
Less Traveled
Exemplifies a new age beat that would work well for a corporate, science or training montage.
Like Clockwork
A slow beat doesn't take long to have layers added in this atmospheric, serene track.
Out And Around
A consistent sound throughout with small variations make this track perfect for product videos.
Place In Time
A hopeful track that portrays an uplifting, confident sound.
Strong Statement
Percussion dominates with an uplifting synthesizer in the background to keep this track together. It's great for relaxed, tranquil scenes.
Structural Elements
Light, happy notes will keep audiences hooked in this positive, new age sound.
Listen to the album » | BUY the album »
SmartSound - The Only Customizable Royalty Free Music Library.
Production Type
Sonicfire Pro 6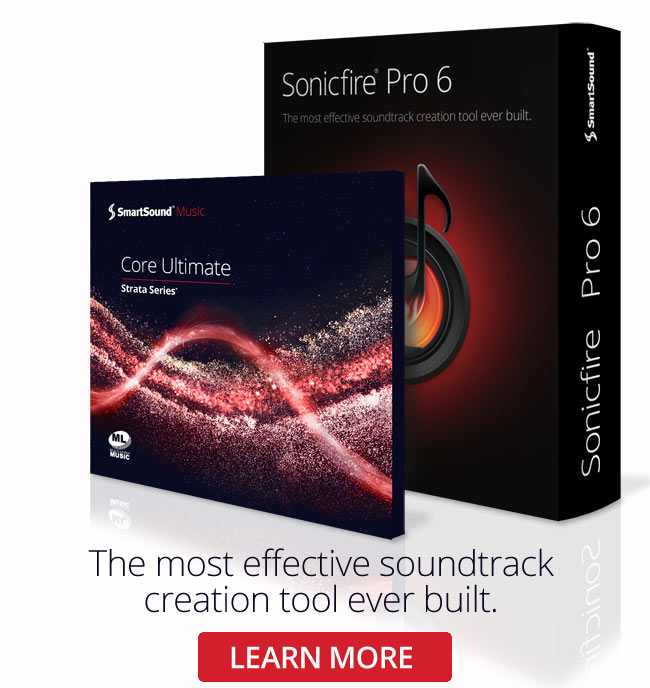 Sonicfire Pro 6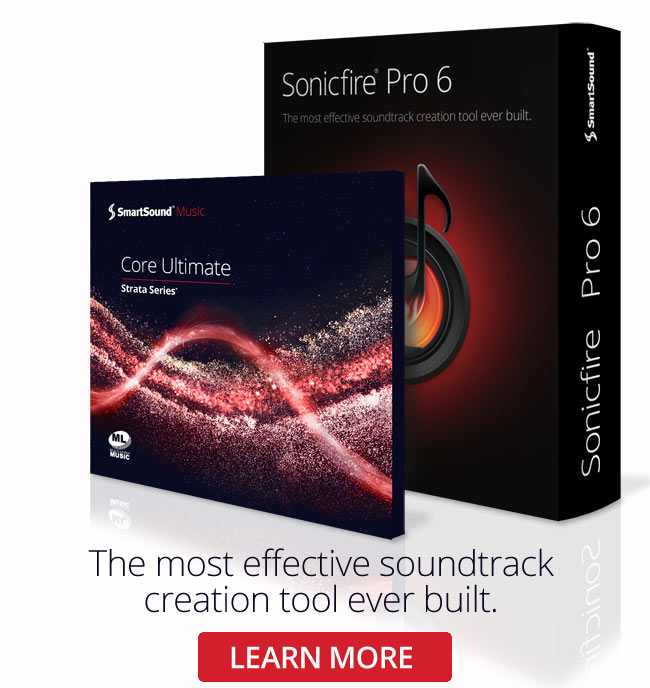 Genre
Featured Articles