Royalty Free Music Blog
Company News
Company News ::
February 23, 2011
Published on: October 28, 2016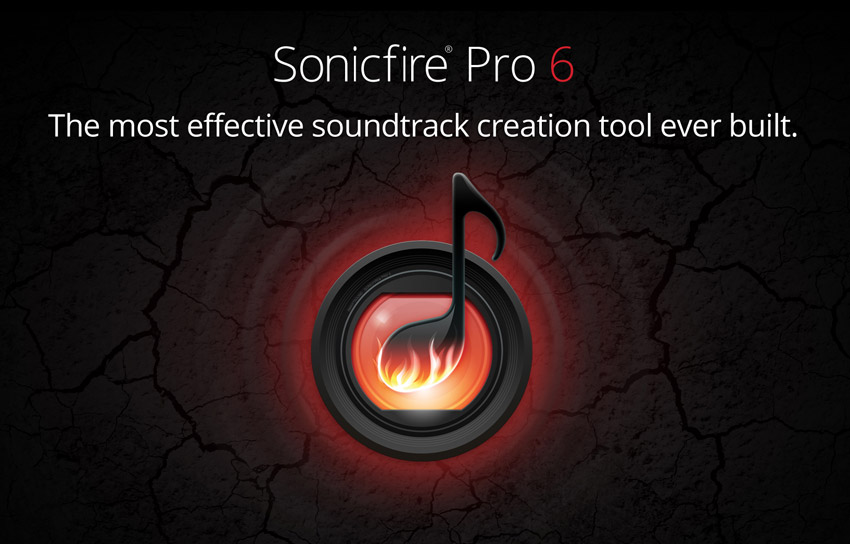 Sonicfire Pro version 6.0.3 rev was an important update for the new version 6 as it made several requested user experience enhancements as well as some important technical addition
Published on: October 07, 2016
Published on: October 07, 2016
What an amazing offering SmartSound has made to help us guys in the trenches! SonicFire Pro 6 is solid, fast, easy to use, and provides huge editable canvas to pull your musical needs together in one finely designed interface!
» Read the entire Sonicfire Pro 6 Review - Brian Reed Garvin article
Published on: September 01, 2016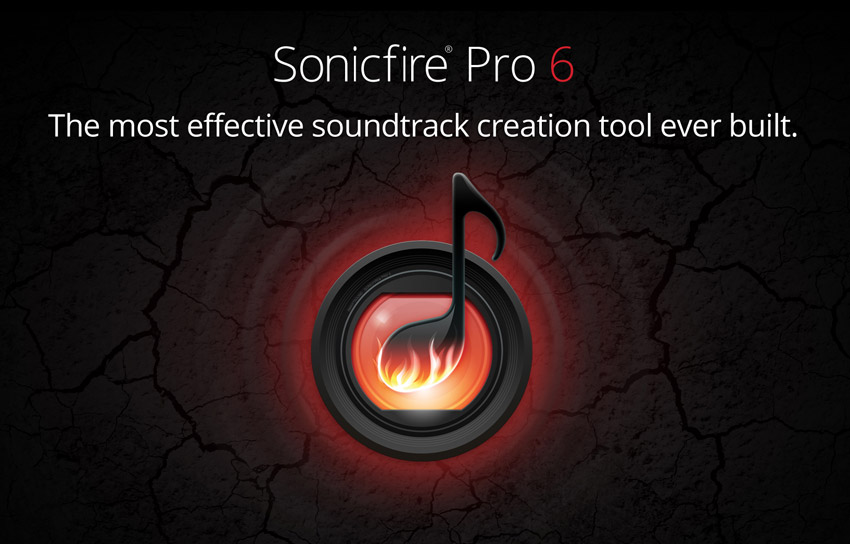 To our many loyal users and subscribers, we will say it bluntly: We have never made a product this good before. From its new powerhouse sound engine and its sleek efficient user interface with fully-integrated search, to its new Cut-Video-To-Music export function, a significantly improved Timing Control feature, and more… Sonicfire Pro version 6 sets a new landmark in music soundtrack creation.
Published on: May 16, 2016
With the introduction of Sonicfire® Pro, the playing field was leveled for video and media producers of all budgets. This revolutionary soundtrack creation technology makes it easy to score your videos using real music with completely professional results - so professional even Hollywood producers are making the switch to this technology.
» Read the entire SmartSound's Soundtrack Creation Technology article
Published on: May 09, 2016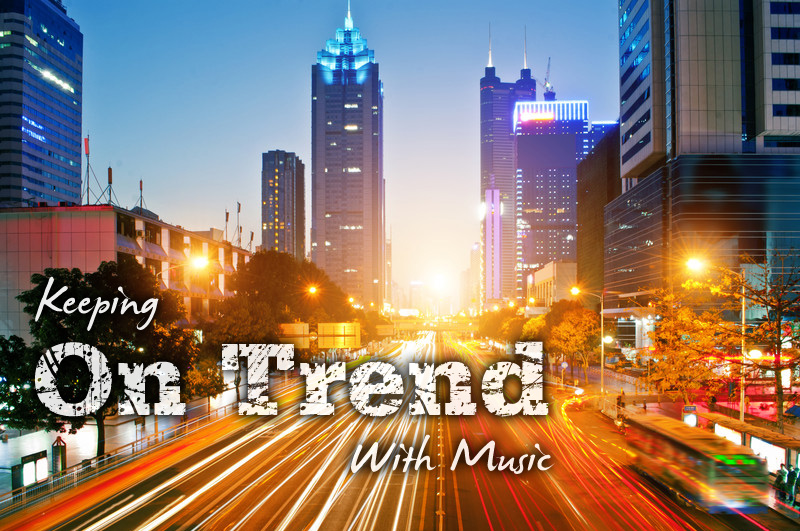 At SmartSound we know the importance of keeping the message and impact of your videos fresh. A musical perspective that's on trend can help communicate to your audience that the theme of your video remains timely and part of the larger context of the world in which we live.
LISTEN TO THE 10 "ON TREND" ALBUMS and
Published on: January 08, 2016
Effective immediately SmartSound is making changes to its licensing and pricing of single tracks and Singles Packs. The new structure makes our Extended License the basic license for the company. This means with any purchase of a track you now have a wider range of usage.
» Read the entire Singles and Singles Packs Pricing Change article
Published on: November 09, 2015
There are over 4,000 completely customizable tracks and sound effects in the SmartSound library. While SmartSound technology allows you to tweak any of our tracks to perfectly fit your project's scenes, finding the right track to start with is still very important. That's why we created a completely new and streamlined process for finding the best track, now. Here are some invaluable tips for getting the most from our new search process.
Published on: October 29, 2015
Published on: October 13, 2015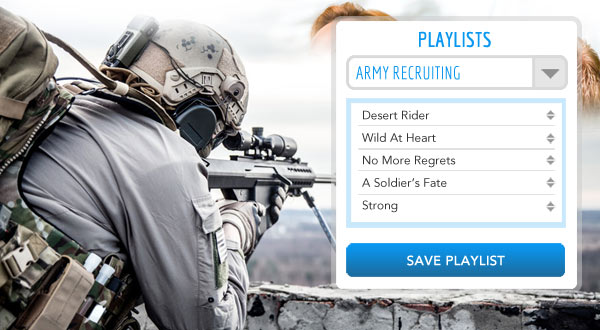 Create a smoother workflow with clients and colleagues with SmartSound Playlists. Now integrated into your SmartSound web account, Playlists are a convenient and easy way to work with others on the music selection process. Find the right music for your project and collect it in an ordered playlist that can be shared with interested parties who can audition tracks and make notes and suggestions. SmartSound playlists have an anonymous URL and interface keeping the viewer focused on the list and the track selection process. You can create as many Playlists as you need and each one displays the Name of the Playlist, Name of the Track, play button and comments for feedback.
Published on: March 19, 2015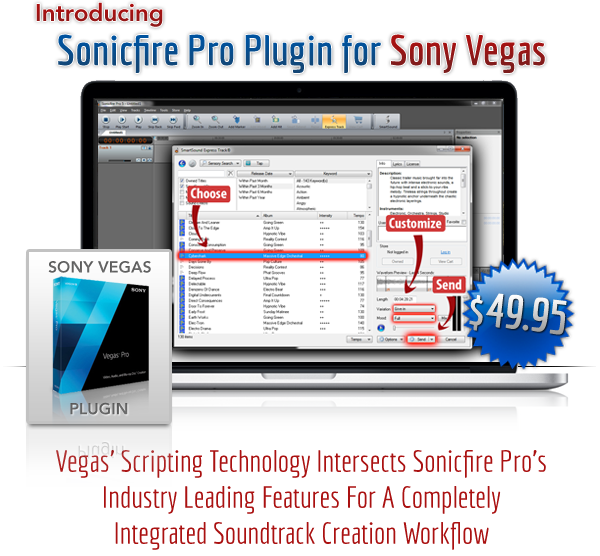 Utilizing Sony's powerful Vegas scripting API for third parties, SmartSound's new plug-in for Vegas Pro manifests as a dead-simple three-step process. Simply identify the portion to be scored on your Vegas Pro timeline, invoke the "Add - Edit SmartSound Music" menu command and, like that, you'll be in the Sonicfire Pro search interface, Express Track - with the length of your video selection already input into Sonicfire Pro.
» Read the entire Sonicfire Pro Plugin for Vegas Pro 12 or 13 article
Published on: June 22, 2014
Ken Stone has posted a great review by Steve Douglas of Sonicfire Pro with its FCPX plug-in on his popular Final Cut website:
Published on: June 11, 2014
Ever wonder how to go about finding the perfect royalty free song for your production, from the Smartsound website? Here are some tips and inside info about the site, which should make it easier:

If you have a lot of flexibility, or are just looking for general ideas, search the "Categories" listed under "Smartsound Royalty Free Music Library" on the home page, and several other pages. You can also click on the Music Library link at the top of each page, for a visual of the categories and series.
» Read the entire SmartSound's Royalty Free Music Search article
Published on: April 08, 2014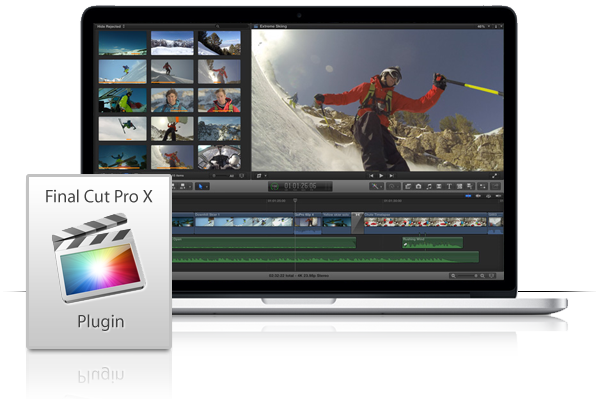 SmartSound's new plug-in for Final Cut X represents a breakthrough in NLE-music based workflows. Taking advantage of Apple's Generator technology, our new plugin starts where it should – inside an FCPX* project.
Published on: February 03, 2014
SmartSound Professional
Inside The Music
Production Type
Sonicfire Pro 6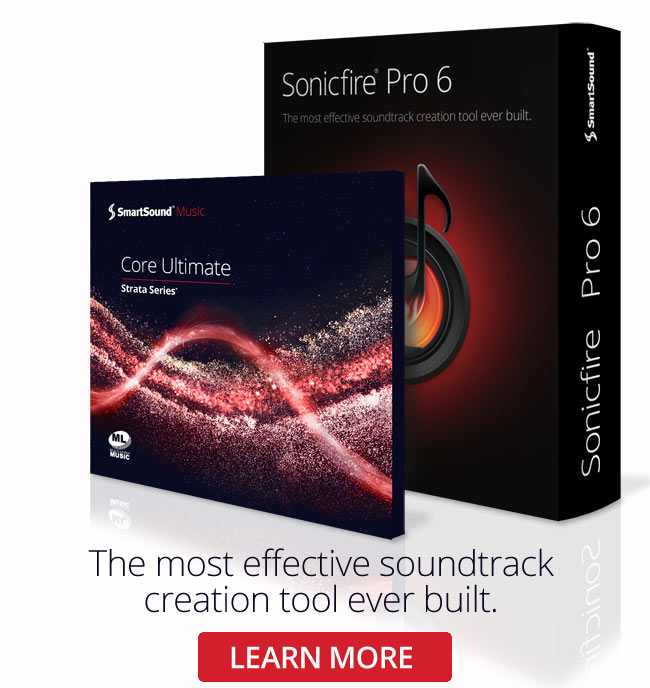 Sonicfire Pro 6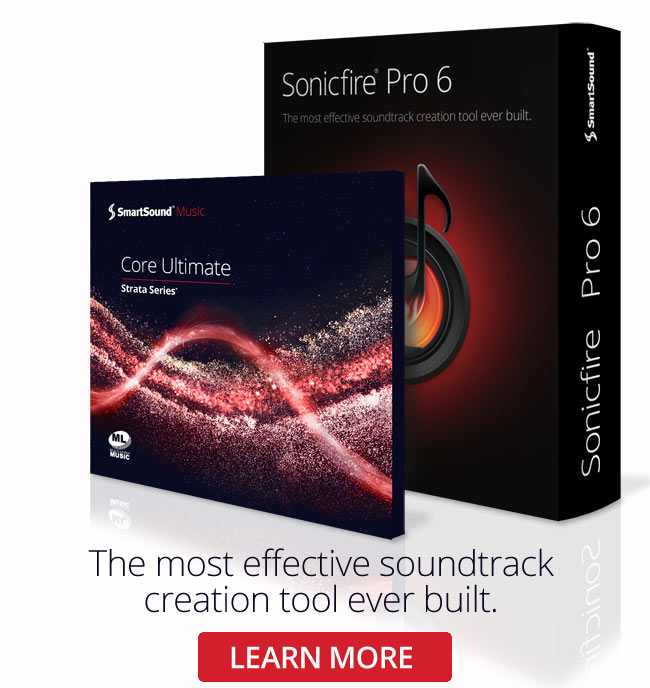 Genre
Featured Articles