Royalty Free Music Blog
Classic Rock Royalty Free Music
Genre ::
April 18, 2014
Enjoy the earthy energy of Classic Rock Royalty Free Music from SmartSound's extensive library.  There's enough high-octane vibe to populate a year's worth of on-screen concerts, or films that move just like one.  Whether the Boomers are getting together for an ensemble weekend, or the animated feature is teaching a fun, lunatic lesson, classic rock sets the tone.
Featured Classic Rock Royalty Free Music
SmartSound composer Brian Fellows brings it back with Bad Johnny, eerily reprising retro 50's rock.  You could almost believe this bluesy number from Classic Rock to be Johnny Be Good's prequel.  Use it for your next carhopping at the drive-in scene, or if that doesn't come up as often as you thought it would, cheer up somebody's Training video or On Hold music.
Also from Classic Rock, comes a light-hearted nostalgic entry, British invasion.  You could swear you heard something like it back in the 60's, or digging through your parents' old 45's.  (Look it up, kiddo!)  Despite its title, this track uses electric guitar and steady drumbeat to good effect as a non-invasive background to some cheerful action.   
Advancing through the decades, Live for It (Alternative Maximum) packs a heavier punch, reminiscent of the 70's.  This driving track sports enough quirky surprises to back up Indie films and Commercials with attitude. 
Guitars lead off, then drums swarm in for an extended intro in Take Me Higher, a lively pop rock track from Independent Thinking.  Like the speed skaters scrambling into their takeoff, then pushing forward in an all-out rush, this track keeps up the drive, and would make a good intro/credits song for an Indie Film.
Classic Rock goes folk and reflective as Josh Eagle and the Harvest City roll out 3 Seasons Grace in their typical gravelly-voiced style.  Acoustic guitar sings along in this relaxed ballad.
Classic Rock Royalty Free Music from SmartSound takes on your video signature, whether slow and melancholy, or striving and uplifting.  The beat goes on and the scenes move forward with style, intensity and life.
SmartSound - The Only Customizable Royalty Free Music Library.
News
SmartSound Professional
Production Type
Sonicfire Pro 6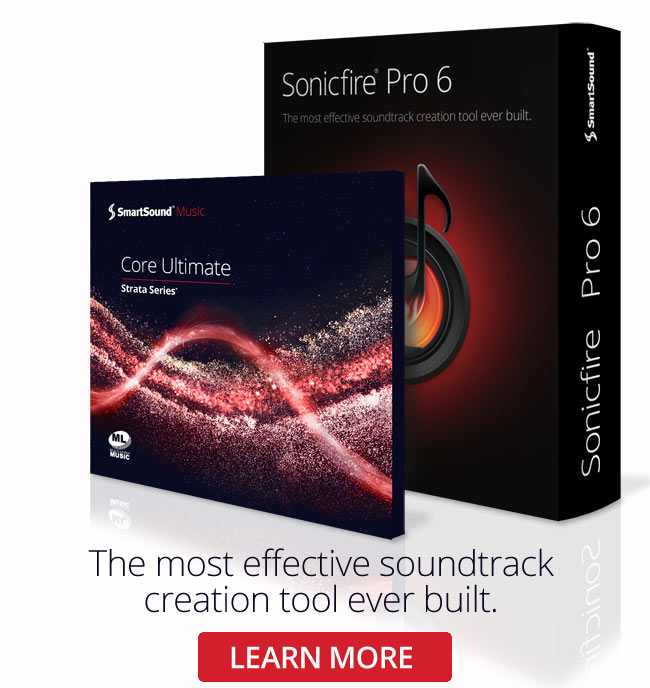 Sonicfire Pro 6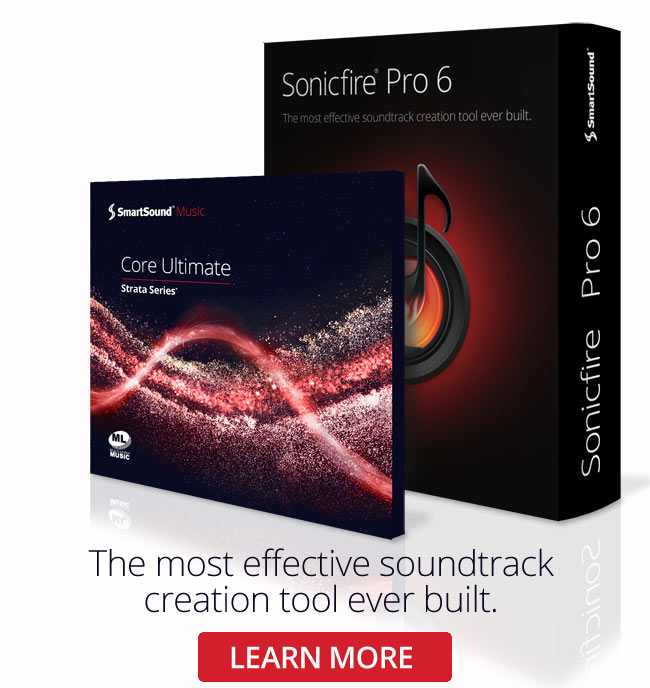 Genre
Featured Articles