Royalty Free Music Blog
Brady Harris - Artist Profile
September 07, 2012
The name of award-winning singer-songwriter-musician, Brady Harris' final track in his Smartsound vocals album,
Brady Harris
, describes his path to success; and
Westward Heaven
showcases typical Harris style. If John Lennon had steeped himself in Nashville for a time, he might have produced a body of music such as this, a delicious blend of Country Band and Indie Artist.
The similarity of his voice to John Lennon's is almost in eerie in cuts such as brooding Indie-folk song,
Charade
, with lyrics equally pensive, yet upbeat - "It's all fake, It's all a charade, Like the moon in a windowpane, The world for you surely waits, Take your time but don't hesitate."
Similarly, solemn
Names
echoes Lennon's voice and pairs Harris' signature instrument,
acoustic guitar
, with strings, for a pensive, cyclical song that would find a good home in an Indie film.
Harris' journey to fame took a traditional path through from his native Texas, to playing with other bands (among them, "Solid Goldsteins"), to starving artist street performances for tips, to cutting his own albums. The major departure was that he did his busking in London and Paris.
To date, Harris has chalked up six albums on his own starting in 1997, with solo debut album, Next Door to Nowhere. This work received favorable reviews and considerable media attention at 1999's NXNW music conference. He toured in Europe in late 2000, and the US the following two years, winning multiple awards, one of which financed his album Lone Star.
Harris' genre has been called Roots Rock/Americana, alt. power country pop, and country-rock with a hard pop edge. For All Music Guide, Matt Fink commented "Strongly melodic with a confident wit, he combines well-traveled themes with stoic romanticism."
The wit cracks us up in tongue-in-cheek country spoof
We're Alt Country (& Yer Not)
on the Smartsound album. Pedal steel guitar hams it up for Home Video and the like, with convincing credentials, such as "we talk with a twang, We're from parts, Oh, north of Maine, We play bluegrass, And the talking blues, Learned it all, At the Guitar Institute (hey!)"
Lennon sound-alike or not, Brady Harris has developed his own unique style. Call it Indie Americana, or county-folk-pop, it's a gorgeous, vibrant sound with depth and polish, at home as much in the world, as in your favorite local saloon. Harris' nickname "Dive Bar Troubadour" is apt, as Harris continues to play live venues in southern and northern California.
SmartSound is
Royalty Free Music
made easy!
Production Type
Sonicfire Pro 6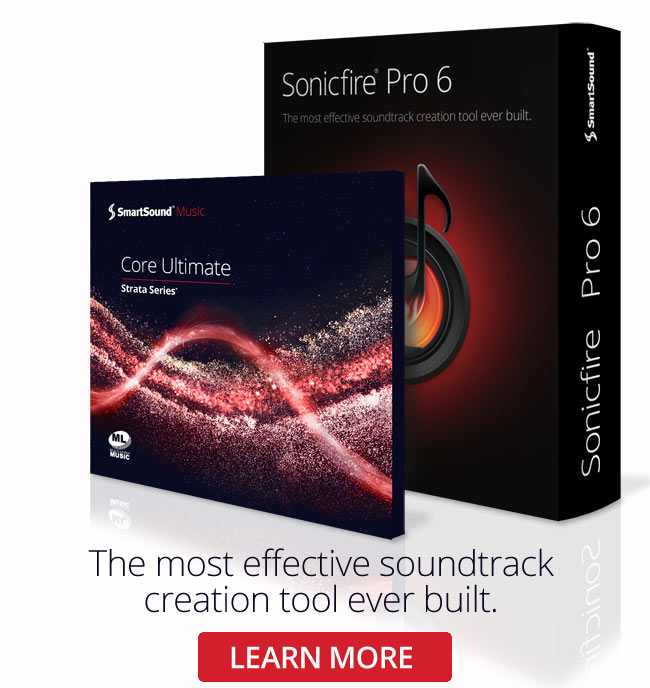 Sonicfire Pro 6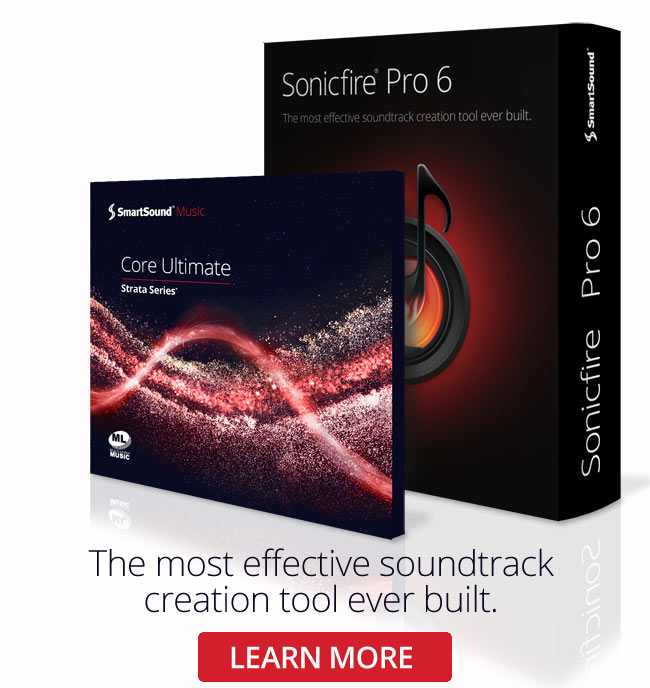 Genre
Featured Articles