Royalty Free Music Blog
News Background Music
Production ::
May 01, 2014
After you hook the audience with the right News Intro Music, select one of the tracks from SmartSound's Royalty Free music selection for the news background.  Of course the intro is your first impression, your initial grab at the listener's attentions, but that background music has to entice them just as much.
Featured News Background Music
                These tracks still have to be upbeat and dramatic, but they have to be able to blend easily with the show or broadcast without causing any distraction.  This can include voiceovers, credits, or even the end of a narrative.  Objectivity from the Investigative Journalism album is a perfect example of a track that combines a dramatic orchestra and intensity with the ability to fade easily into the background.
A track that invokes a happier, more upbeat feel is Lifestyle Magazine from the News Themes album. Think of this kind of track as one you would hear on a nightly celebrity, entertainment show or update segment.  Local Report from the News Flash album is a very even keel sound that can be used for a more general narrative such as a 5 o'clock news update.  When the attention needs to be held more on what is being said, using a track like this one is perfect for allowing the story to build the emotion rather than the music, while still being able to fill in any sound gap.
Scandal, a track from the Investigative Journalism album, is the type of track that allows the emotion felt during the show to linger.  This is a thought-provoking selection with a sound that resonates.  The first few seconds give you the feeling that what you just heard or are about to hear will be jaw-dropping and extremely intense, scary even.  This is perfect for a documentary type show. Diligence, a track off of the Corporate Ambition album, leaves a more somber, almost sad feeling.  Any news or real-life type of show is about involving emotion and the background music should be just as important as drawing in the audience as any other music during the show.
SmartSound - The Only Customizable Royalty Free Music Library.
News
SmartSound Professional
Production Type
Sonicfire Pro 6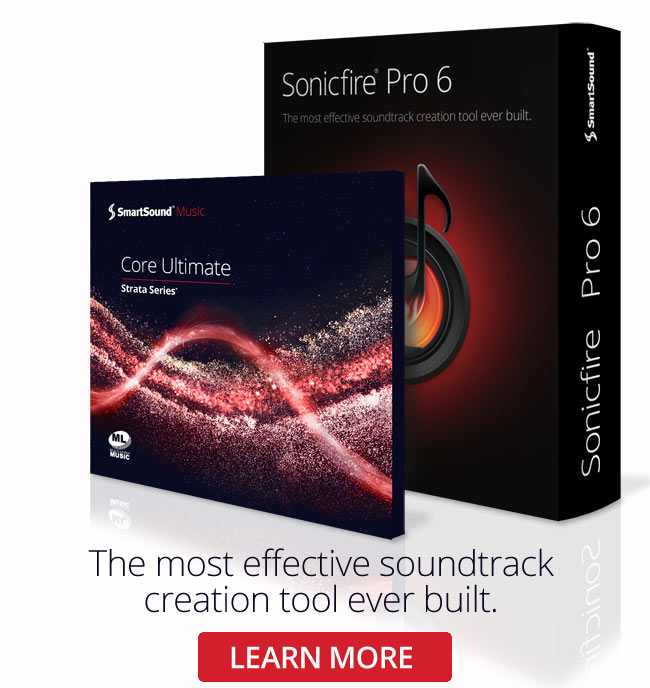 Sonicfire Pro 6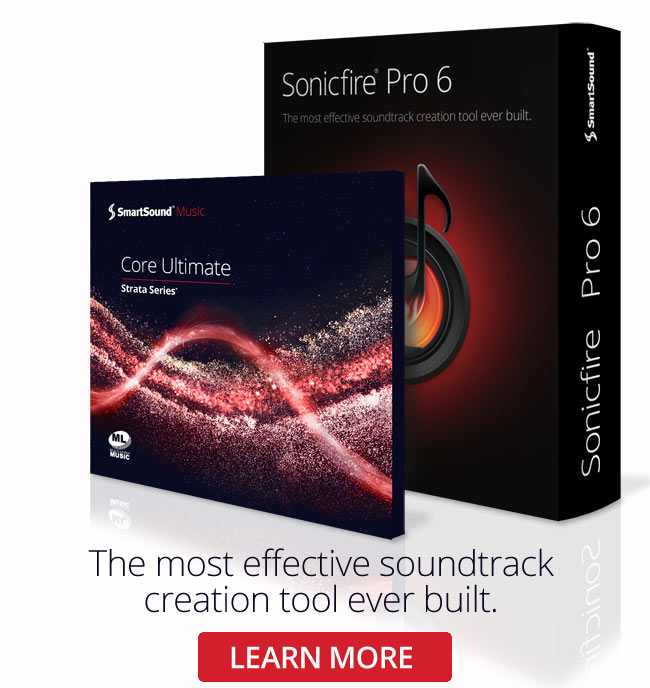 Genre
Featured Articles