Royalty Free Music Blog
Royalty Free Music Blog
Published on: June 17, 2016
To have the biggest impact on your audience your music has to work perfectly with the visual. Sonicfire Pro includes unique technology that will help you find music that matches the pacing and the timing of your visual sequences. However, if the music doesn't quite align with your on-screen events, our newly improved Timing Control feature allows you to easily move special beats of the music without losing the rhythm or length of the music - and now does it more accurately with better results. Like all SmartSound features, no music experience is required.
Published on: June 17, 2016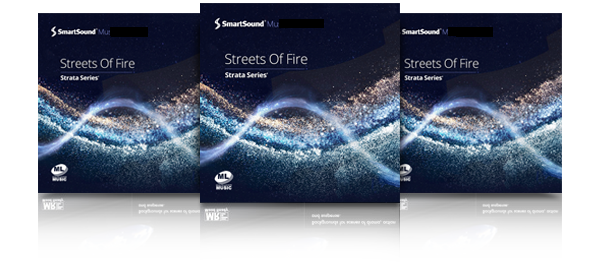 The ultimate authentic urban blend exuding the latest sound in street music and other urban styles. The album's Hip Hop styles run the gamut from raw and edgy to soaring and cinematic, and everything in between.
» Read the entire New Strata Series Album: Streets Of Fire article
Published on: June 14, 2016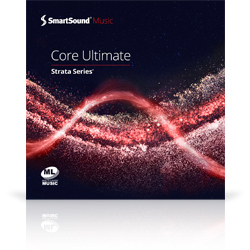 Core Ultimate is Sonicfire Pro 6's aptly named included album*. Meticulously produced for the highest possible production value, it covers a wide swath of styles, providing the media creator a rich and varied palette for almost any visual need
Published on: June 01, 2016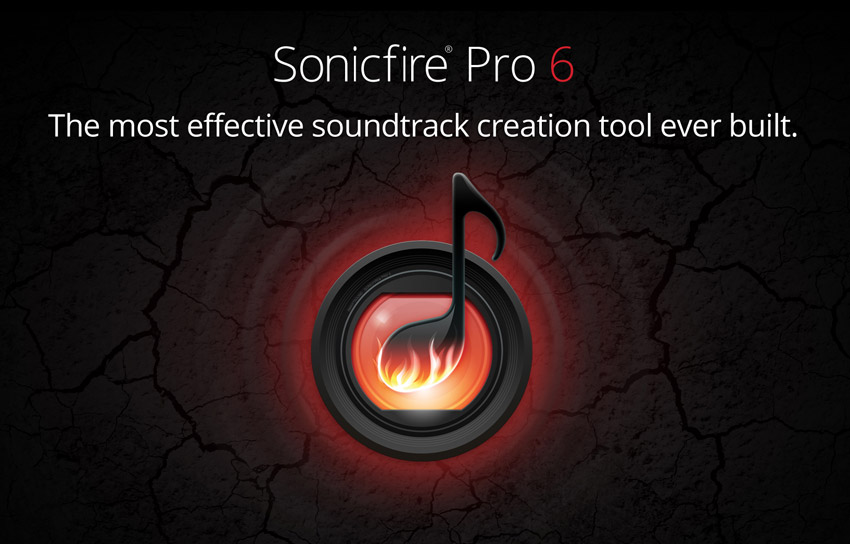 To our many loyal users and subscribers, we will say it bluntly: We have never made a product this good before. From its new powerhouse sound engine and its sleek efficient user interface with fully-integrated search, to its new Cut-Video-To-Music export function, a significantly improved Timing Control feature, and more… Sonicfire Pro version 6 sets a new landmark in music soundtrack creation.
Published on: May 16, 2016
With the introduction of Sonicfire® Pro, the playing field was leveled for video and media producers of all budgets. This revolutionary soundtrack creation technology makes it easy to score your videos using real music with completely professional results - so professional even Hollywood producers are making the switch to this technology.
» Read the entire SmartSound's Soundtrack Creation Technology article
Published on: May 09, 2016
Think orchestral music has no place in sports? Think again. The pounding sounds of entire orchestra can be the most intimidating music out there with the right notes (Think "O Fortuna"). SmartSound has a large collection of orchestral music that is sure to get any sports crowd pumped up.
Published on: May 06, 2016
Richard Hartwell has carved out a solid career in his native Michigan as one of the go-to creators of local and regional television commercials, documentaries and corporate videos.
A graduate of the University of Michigan's Film & Video Studies program, his filmmaking style is classic and professional. Over the last 16 years he has garnered a steady clientele that count on him for everything from creative conception to scripting, as needed by the client, to shooting and posting. His clientele includes repeat customers that have worked with him enough that sometimes he can create a commercial from existing footage putting the spot together solely in his studio.
Published on: April 25, 2016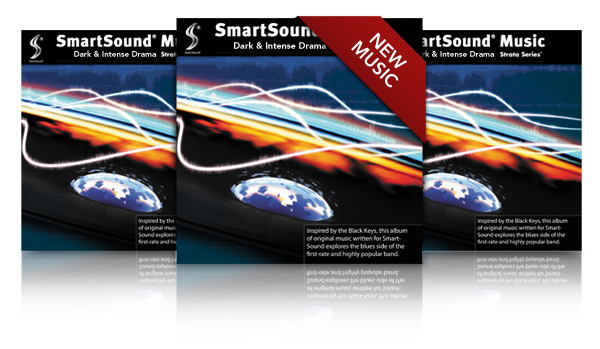 Rich, full, live-orchestral music that stirs the soul and awakens emotional memories. Great for adding intensity and depth to a variety of characters in the throes of dramatic change. These lush tracks are delivered in Smartsound's unique Multi-Layer format giving you access to the tracks' components and instruments to shape the dramatic texture precisely to your video's needs.
Published on: April 19, 2016
Animation isn't an easy project to fit royalty free music into, but with the right guide and the large customization of soundtracks; your animation project can come to life.
Published on: April 05, 2016
A powerful set of tracks featuring exquisite live orchestra and vocals designed for highly dramatic sequences where audience immersion and high emotional involvement are sought. Using a variety of dramatic sonorities, these musical monuments vary from high-octane action, to heroic and more, all with a beguiling intensity. Use SmartSound's Custom Length, Mood Mapping and Timing Control technologies to match these perfectly to your dramatic visual moments.
» Read the entire Trailer Monuments - New Strata Series Album article
Published on: March 29, 2016
You'll feel the earth move under your feet with this fanciful assortment of Earthy Music. Score your scene with an earthy soundtrack and add elements of gentleness and passion with the music. Earthy music is a cinch to score to a documentary, nature scene, biography, wedding, tribute, memorial—the options are endless.
» Read the entire Earthy Documentary Royalty Free Music article
Published on: March 25, 2016
For the typical videographer music licensing can often be viewed as a distraction to what you really love; shooting and editing good picture. Since music licensing has legal implications for you and your videos, it is important that you at least understand it sufficiently to make sure you don't wind up on the wrong side of it at some point.
» Read the entire Video Scoring Tip: Music Licensing - Part 1 article
Published on: March 21, 2016
Crisp, clean production, ringing guitars and tasteful drumming with a variety of coloristic accents create a smooth backdrop for any video or scene depicting forward momentum and progress. This strong Multi-Layer album gives you access to all of SmartSound's unique customization features for the ultimate in creative control over your music.
Published on: March 15, 2016
Celtic music is a broad genre that includes various types of music that stemmed from the Celts in Western Europe. Instruments commonly used in Celtic music include the pennywhistle, flute, fiddle, harp, banjo, and the bodhran. The melodic line in this genre usually goes up and down the primary chords. If you're in need of Celtic music for a project, here are some tracks from the Celtic Music Library that you can use:
Published on: March 09, 2016
News
SmartSound Professional
Production Type
Sonicfire Pro 6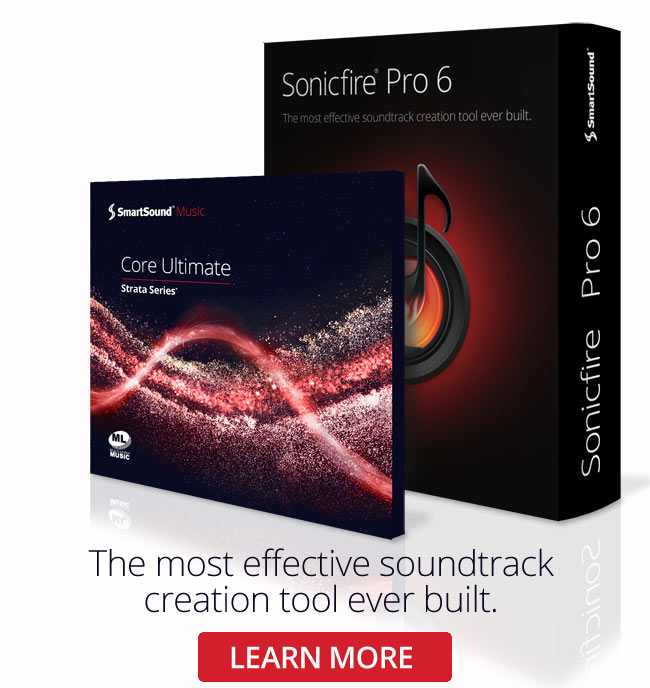 Sonicfire Pro 6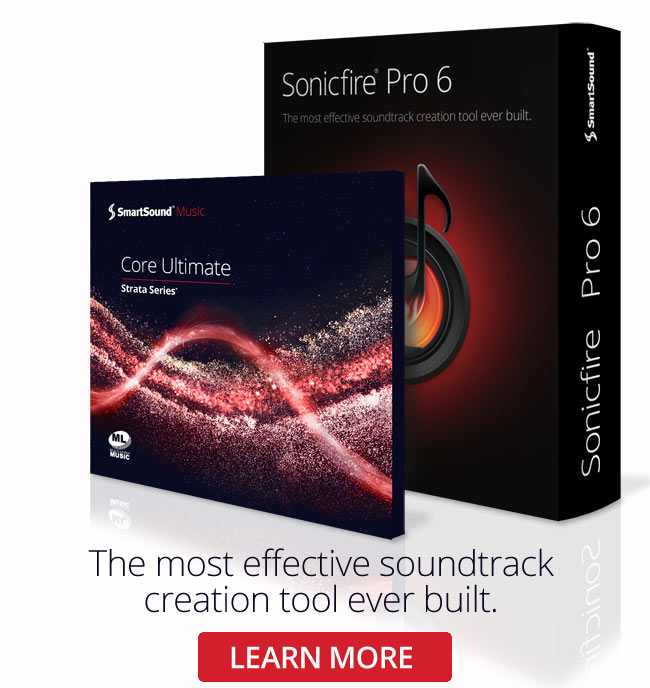 Genre
Featured Articles