Royalty Free Music Blog
Royalty Free Music Blog
Published on: October 07, 2016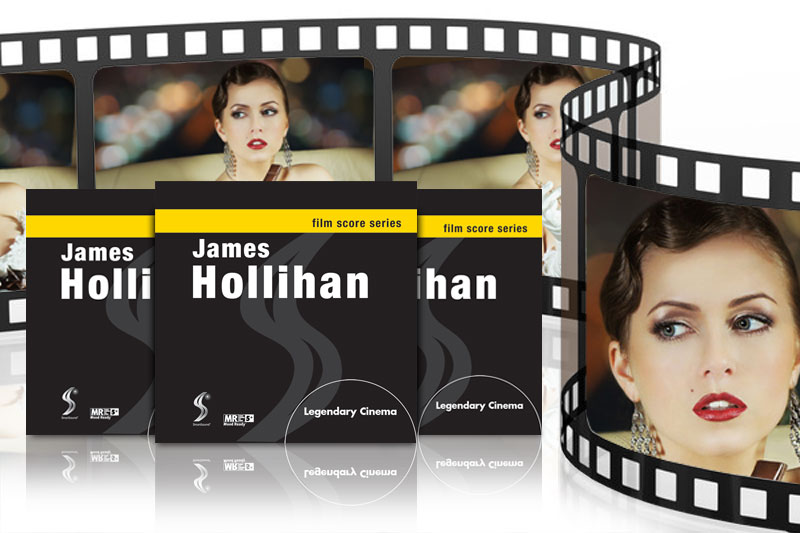 When you think of legendary cinema, certain images, stars and of course sounds always spring to mind first. Finally, an album that takes the incredible sounds and styles of legendary film composers Henry Mancini, Jerry Goldsmith, Elmer Bernstein, Miklos Rozsa and Lalo Schifrin and spins them into incredible, original pieces covering many of the great cinematic moments etched into the public subconscious. Immaculately produced in SmartSound's Multi-Layer format, these tracks give you absolute control over their texture, melodies, orchestration and even timing, to help you etch your scenes into your audience's subconscious.
Published on: October 04, 2016
Tight pop-rock interspersed with hard edges populate this album of the up and coming band Fokus. Their debut album features powerhouse, infectious tracks with compelling vocals (as well as two great instrumentals!). The lyrics cover a wide variety of themes from upbeat-positivity, storied heartbreak, love conquered and more. From SmartSound's Voxation label, it represents our commitment to offering the best music available for any film or video use, including vocal tracks from great indie bands and artists.
Published on: September 15, 2016
What an amazing offering SmartSound has made to help us guys in the trenches! SonicFire Pro 6 is solid, fast, easy to use, and provides huge editable canvas to pull your musical needs together in one finely designed interface!
» Read the entire Sonicfire Pro 6 Review - Brian Reed Garvin article
Published on: September 01, 2016
In Part 1 I covered the basics of music licensing, giving you some simple but important concepts and definitions which form the foundation for understanding music licensing for video production. If you haven't read it I suggest you start there before going on to Part 2 as Part 2 will make some references to it.
» Read the entire Video Scoring Tip: Music Licensing - Part 2 article
Published on: August 25, 2016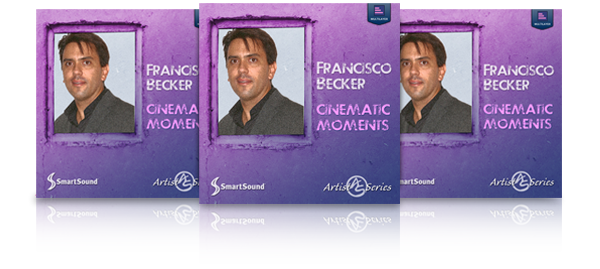 Another orchestral masterpiece from Mr. Becker. This time out we experience a set of tracks expressing a rich panorama of emotions including calm, beauty, pensiveness, thoughtful activity, subtle mystery, thrilling and uplifting and epic. All tastefully done in a full, orchestral palette that cries out to be molded into highly personal video and movie backdrops through SmartSound's Mood Mapping technology.
» Read the entire New Artist Series Album: Cinematic Moments article
Published on: August 25, 2016
Blistering metal featuring big beats and bigger guitars. Like a shot of pure adrenaline, these tracks will kick start your productions and send them into overdrive. Perfect for footage of extreme sports, fast cars, or anything that needs a dose of high octane.
» Read the entire Heavy Shreddin' - New Strata Series Album article
Published on: August 04, 2016
A model of modern music production, Inspire uses cutting-edge sounds, hip, current electric stylings and superb variances in intensity to achieve inspirational moments like no other album. The tracks often sound ripped from modern pop and alt-rock play lists while creating a vibrant sense of energy, achievement and accomplishment throughout. As our first release since Sonicfire Pro 6, this album is enabled for our terrific Timing Control feature update - giving you unprecedented control and precision over the relocation of the beats of these tracks.
Published on: July 19, 2016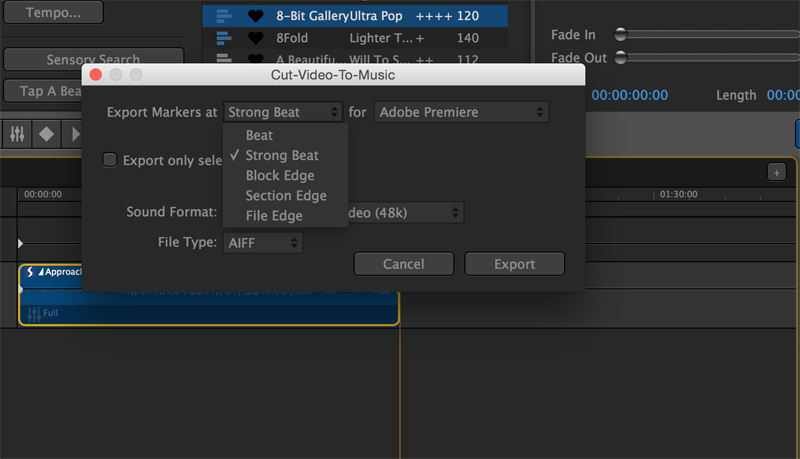 For years editors and media creators have been telling us they love the way our technology allows them to mold music to their scenes; letting them maintain the integrity of their editorial vision for their videos and films.
» Read the entire Keeping The Beat: Sonicfire Pro 6's New Cut-Video-To-Music Feature article
Published on: June 24, 2016
To have the biggest impact on your audience your music has to work perfectly with the visual. Sonicfire Pro includes unique technology that will help you find music that matches the pacing and the timing of your visual sequences. However, if the music doesn't quite align with your on-screen events, our newly improved Timing Control feature allows you to easily move special beats of the music without losing the rhythm or length of the music - and now does it more accurately with better results. Like all SmartSound features, no music experience is required.
Published on: June 17, 2016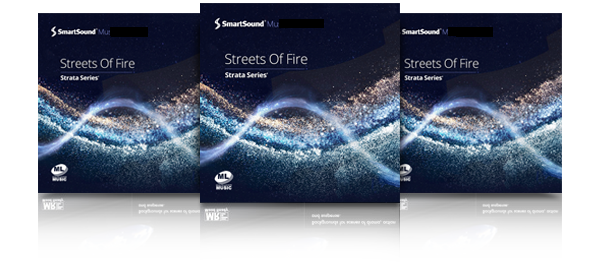 The ultimate authentic urban blend exuding the latest sound in street music and other urban styles. The album's Hip Hop styles run the gamut from raw and edgy to soaring and cinematic, and everything in between.
» Read the entire New Strata Series Album: Streets Of Fire article
Published on: June 14, 2016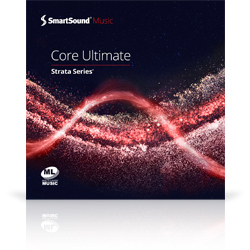 Core Ultimate is Sonicfire Pro 6's aptly named included album*. Meticulously produced for the highest possible production value, it covers a wide swath of styles, providing the media creator a rich and varied palette for almost any visual need
Published on: June 01, 2016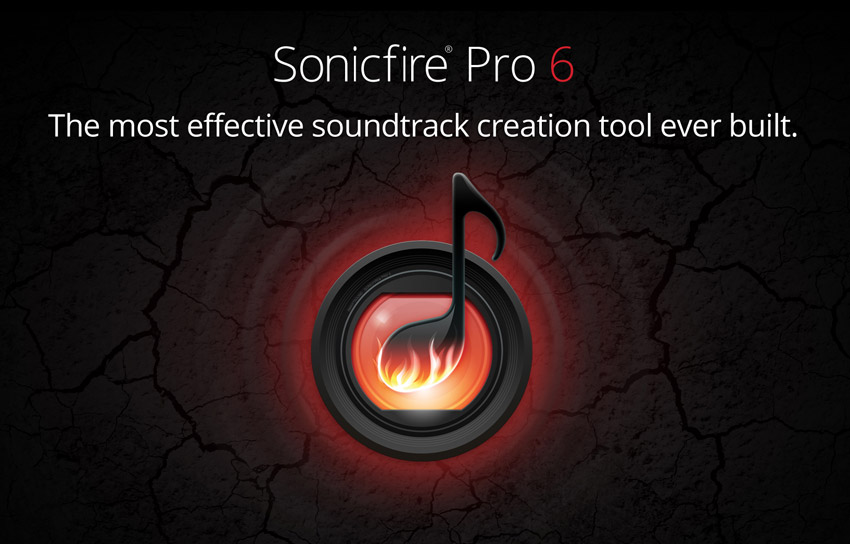 To our many loyal users and subscribers, we will say it bluntly: We have never made a product this good before. From its new powerhouse sound engine and its sleek efficient user interface with fully-integrated search, to its new Cut-Video-To-Music export function, a significantly improved Timing Control feature, and more… Sonicfire Pro version 6 sets a new landmark in music soundtrack creation.
Published on: May 16, 2016
With the introduction of Sonicfire® Pro, the playing field was leveled for video and media producers of all budgets. This revolutionary soundtrack creation technology makes it easy to score your videos using real music with completely professional results - so professional even Hollywood producers are making the switch to this technology.
» Read the entire SmartSound's Soundtrack Creation Technology article
Published on: May 09, 2016
News
SmartSound Professional
Production Type
Sonicfire Pro 6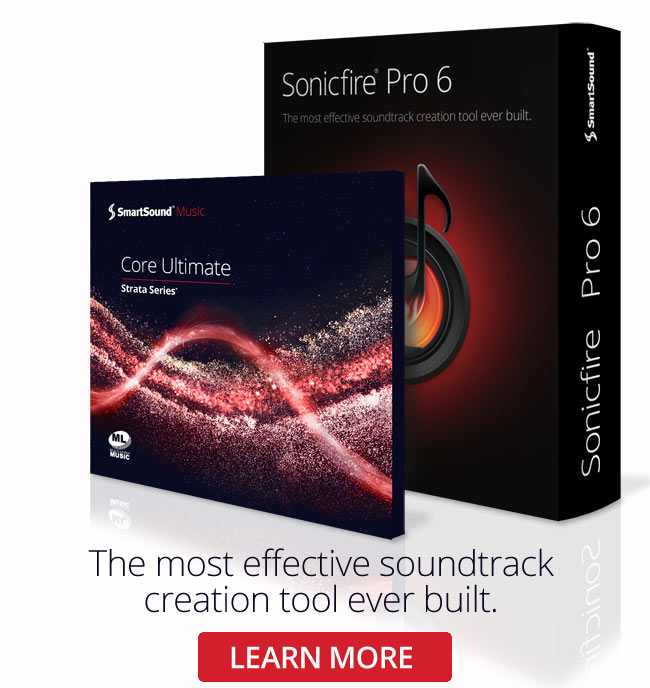 Sonicfire Pro 6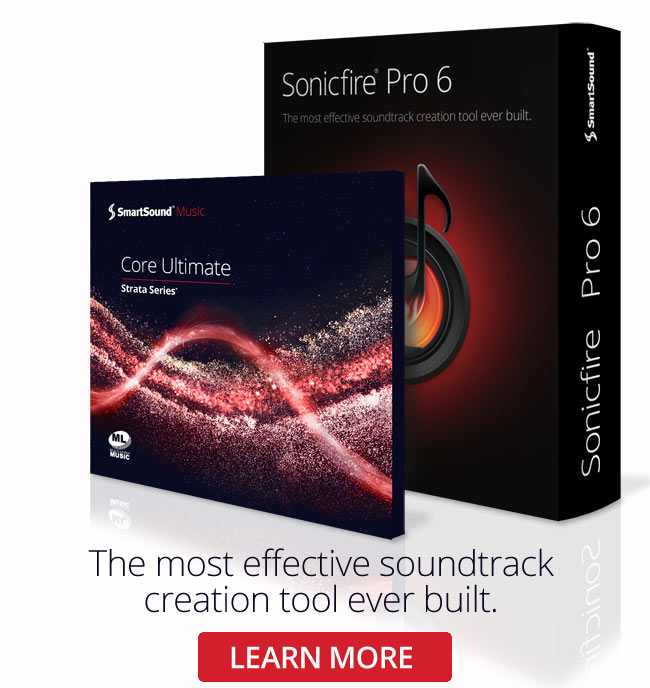 Genre
Featured Articles