Royalty Free Music Blog
10 New Albums for March!
March 17, 2014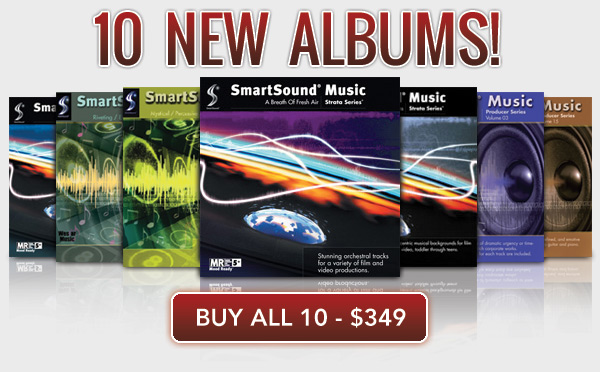 We will not be attending NAB this year. But that doesn't mean we aren't thinking of you! For March we are offering 10 new albums with a wide range of music. We are running a No-Show NAB Show Special. All 10 albums for $349!. Learn more »
Here's the album list:
Pop Culture
Give your productions vitality and bring your stories to life with these vibrant pop tracks. Infuse your scenes with a sense of positive energy. Great for independent filmmaking and TV productions. Listen »
Electro Beat
A variety of beat driven tracks, chilled out and cooked up hot, ready to serve over visuals that are just looking for some tempo to help them move. Listen »
Final Countdown
Backgrounds for scenes of drama, action and suspense; music designed to be unintrusive while fully underscoring the mood of production. Listen »
Live Wire
No info yet. Listen »
Case Closed
No info yet. Listen »
Hypnotic Vibe
Chill Out music with a laid-back yet rhythmic feel. These lush tracks paint a deep, evocative image. The use of complex musical layers and soothing rhythms will put the audience in a mellow mindset. Listen »
Reality Contest
Bold, emotional music perfect for driving the narrative of reality TV contests. Combining orchestral and rock elements, it is also great for corporate videos with a competitive edge. Listen »
Amp It Up
Guitar bands that heat it up, smoke it and burn it. Hard edged the way you want it. Listen »
Phat Grooves
Fat, blunt hip-hop beats straight out of the West Coast. Set a grooving, laid-back vibe for your scenes with these rolling beats and big bass lines. Listen »
Sunday Matinee
Heartwarming ballads and stirring symphonic journeys, designed for family-friendly storytelling. This filmic collection provides a host of essential backdrop styles including melancholy, whimsical, and magical. Listen »
SmartSound is
Royalty Free Music
made easy!
Production Type
Sonicfire Pro 6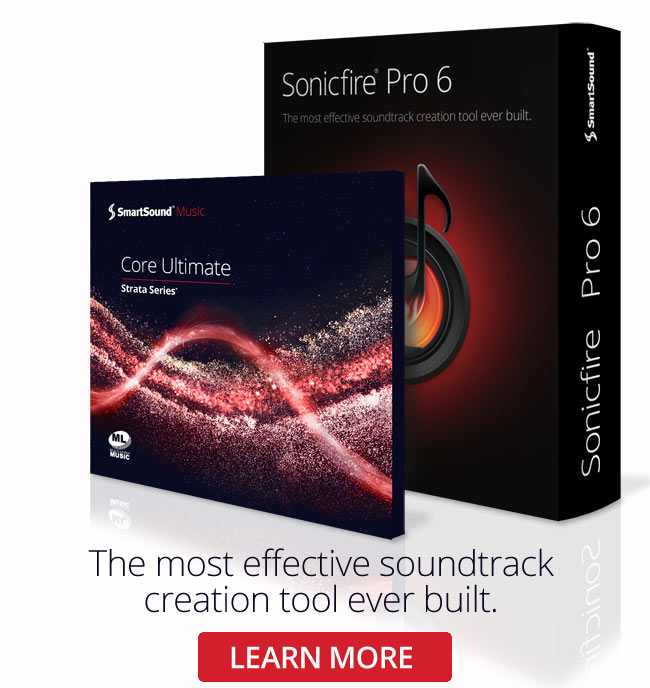 Sonicfire Pro 6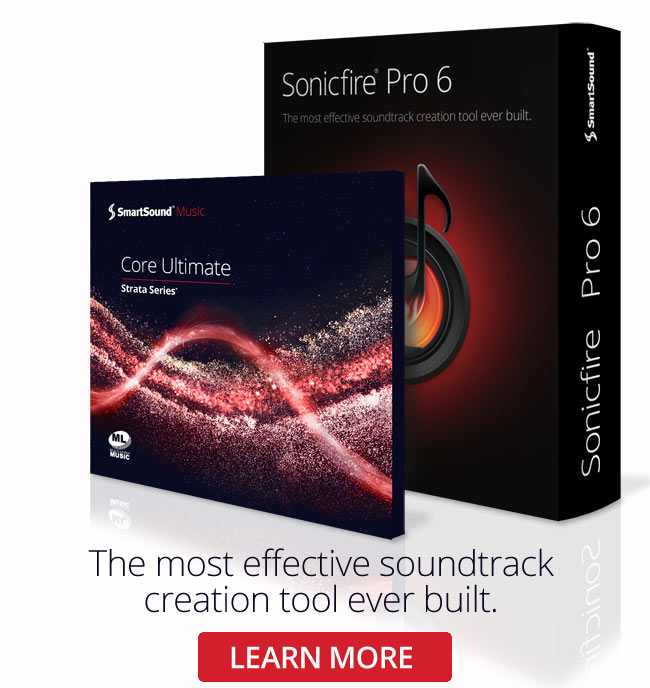 Genre
Featured Articles